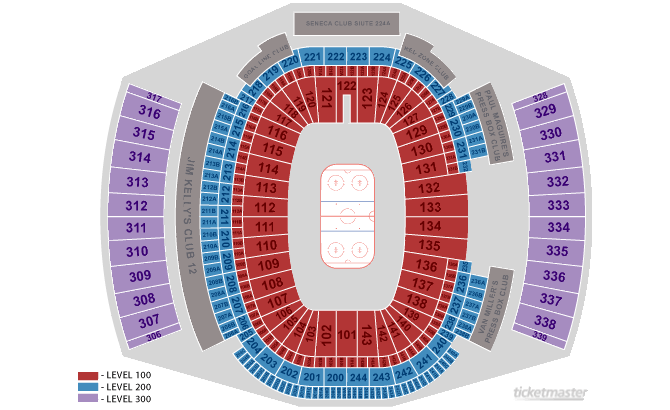 Did you miss out the first time the NHL released tickets to the January 1, 2008 Winter Classic between Buffalo and Pittsburgh at Ralph Wilson Stadium? Did you miss out recently when the Penguins held a lottery for an additional 1500 tickets or so? Fret not and open up your wallet as NHL Auctions has a
pair of tickets
that will warm the heart, literally.
You have the chance to bid on two seats in the "Red Zone Club, Row 1, Seats 9 and 10" with the winning bid going towards Hockey Fights Cancer. According to NHL Auctions, the face value of each ticket is $225. The real value will be that these seats are
indoor
and knowing Buffalo weather, that will be very important, especially when there will be about 70,000 other fans battling frostbite on New Year's Day. A lucky winner and their guest will be sitting in one of the corner end-zones, most likely with a great view and the satisfaction that they won't need to borrow a toque from Jose Theodore.
Bidding will end on December 17th and the tickets are up to $805.