It's coming along very nicely. 3 more days until the Winter Classic.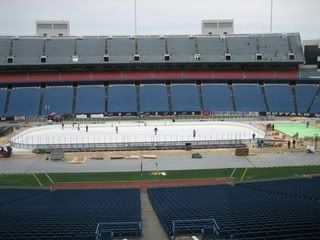 Interested in the retro gear both teams are playing in? Check out Sidney is some retro colored practice gear.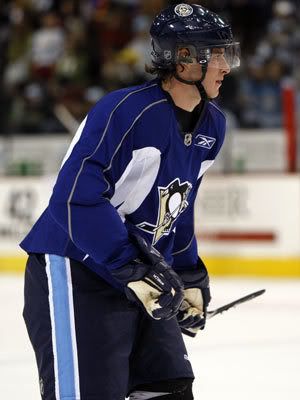 There's a picture on the Pens website during their practice yesterday of Dany Sabourin sporting the old-school brown pads. The NHL is going all out to make this event as retro as possible. Too bad they couldn't organize a "Legends Game" like they did in Edmonton in 2003, with all-time greats from the Penguins and Sabres. Pat LaFontaine v. Mario Lemieux anyone?
Photos courtesy
Getty Images
,
The Ultimate Sports Roadtrip
, and
PittsburghPenguins.com
UPDATE
: Here's the Sabourin picture I was talking about