On this week's episode of Snoop Dogg's "FatherHood" on E!, the rapper gets his first hockey lesson courtesy of Chris Pronger, Ryan Getzlaf, and George Parros of the Ducks. No word on if Snoop learned how to dish out elbows from Pronger, score like Getzlaf, or fight like Parros.
Later in the episode, Snoops attends a Ducks-Canucks game and meets Willie O'Ree. The pair discuss promoting the game to kids from diverse backgrounds as well as a youth hockey league modeled after the rapper's kid's football league.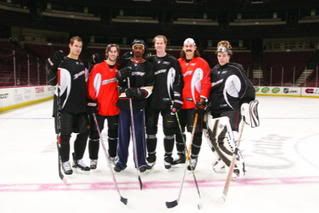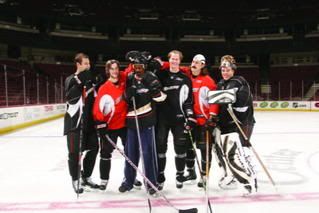 The NHL really needs to take advantage of having someone like Snoop be a fan of the game. Rather than see Daniel Briere shoot out windows in an abandoned warehouse, why can't be entertained with a commercial featuring the rapping style of the D-O double G?
Photos courtesy
Image.net