With the NHL announcing last week that it will introduce an
NBA-style shootout
to this year's Skill Competition with a panel of celebrity judges, I was thinking of who the league might want to consider using as judges for their first foray into this type of thing. I hope, whomever they do choose, takes the thing seriously and won't throw aorund 10's for the crappiest of moves, much like what we see in the NBA Slam Dunk competition.
So, if the NHL is listening, here's my list of contenders that should find a seat at the judges table come January 26th:
Dave Coulier
If any player tried doing some sort of ridiculous shot a la Chris Anderson in the NBA Slam Dunk competition and kept going when it was obvious he should stop, Coulier could be the one to step in and say, "Cut it out." (see what I did there?)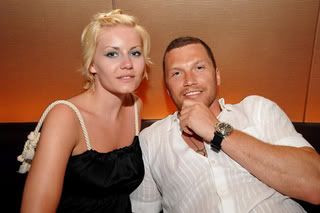 Elisha Cuthbert
Well-known puck bunny would be interested in scouting her next conquest.
Carol Alt
Her current beau, Alexei Yashin, left for Russia before the season began. You know what they say about different area codes right? Are there area codes in Russia? Or does the KGB just tell you where they want the mail to go?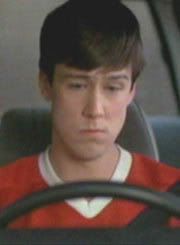 Cameron Frye
"Gary'll keep calling me, he'll keep calling me until I come to Atlanta. He'll make me feel guilty. This is uh... This is ridiculous, ok I'll go, I'll go, I'll go, I'll go, I'll go. What - I'LL GO. Shit"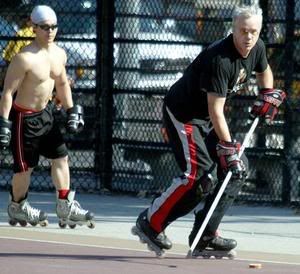 Tim Robbins
Big time Ranger fan's political views might fall on deaf ears to the many Canadians...and American's watching.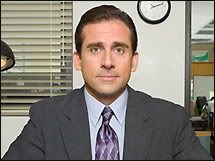 Michael Scott
Works in Scranton, not far from the Penguins minor-league club in Wilkes-Barre/Scranton. Could add another event to All-Star weekend, "Michael Scott's Dunder Mifflin, Scranton Toronto Memorial Celebrity Management Awareness Fun Run Pro-Am Race for the Cure of Franchise Ineptitude".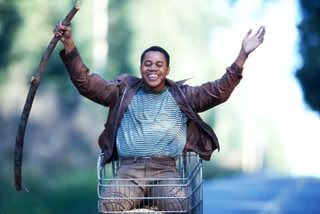 Cuba Gooding, Jr.
This puck daddy (?) can be seen all over the place at various NHL arenas out west and can even be spotted narrating your favorite NHL-related video. Might be tempted to bring his
Snow Dogs
, but hey, they'll be in Atlanta right? So that should not a problem to take care of. (too soon?).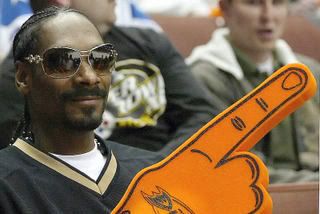 Snoop Dogg
Probably the main reason the Ducks won the Stanley Cup last year. If you were Jason Spezza, would you want Suge Knight holding you by the ankles off the roof of the Palms? Didn't think so. I would hope he could rock the George Parros mustache from the Ducks team store and break out his Springfield Indians jersey from the "Gin and Juice" video.
FINALLY
What's the point of having a party in Hotlanta if you don't invite the Krunkmaster...
Lil' Jon
Making friends with the Stanley Cup. Attending Thrasher games. Being immortalized on Kari Lehtonen's helmet. Lil Jon is giving Ilya Kovalchuk a run in the race to become the face of Thrasher hockey.
There you have it, just some recommendation for the NHL to spice up the Skills Competition. Sadly, the judges will be lame and we'll have to deal with Darren Pang giggling like a school girl whenever he's next to Sidney Crosby and Bill Patrick still not being Bill Clement. I'm not sure what to expect from this new wrinkle in the weekend. There's only so many lacrosse-style hockey moves I can take.