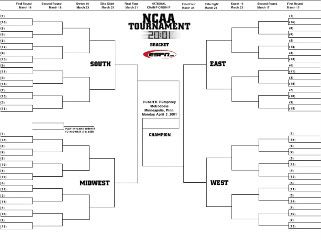 It's that time of year again where the NCAA Tournament brackets disrupt our lives for three weeks and the productivity in the office heads toward a giant downward spiral.
Here at Going Five Hole, I'd like to contribute to that poor productivity by offering you readers another pool to join, this one through Yahoo!. You need a Yahoo! account to join, so once you do visit
this link
and enter the Group ID# "631" and the password is "hockey".
From there, you can start selecting your Cinderella's and hope you are the master picker. It's free to join, so tell your friends!