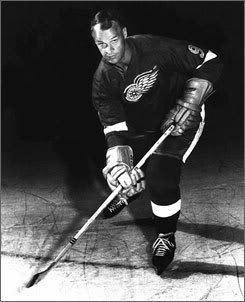 Gordie Howe turns 80 years young today.
Some facts
about Mr. Hockey you may not know:
-He's the member of 11 different Halls of Fame.
-His physical play also earned him the nickname "Mr. Elbows".
-He played professionally in six different decades.
-The famous "Gordie Howe Hat Trick"? He only has one.
-His first signing bonus was a Red Wings jacket.