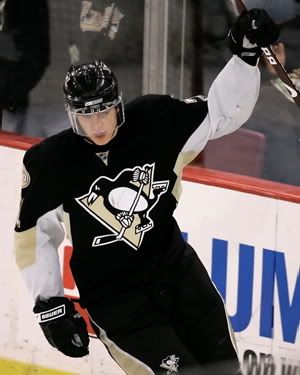 Taking a cue from the very entertaining
Ovech-Kam from Comcast Sports
, NBC Sports will be debuting an iso-camera on Evgeni Malkin today during the noon EST tilt between the Penguins and Flyers.
This feature will not be shown during on the television side for NBC today. To see the "Malkin-Cam", you must log onto
NBCSports.com
to see it online during today's game.