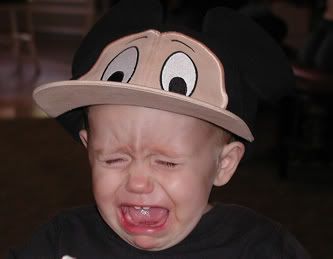 Arthur Staple prepares an excuse if the Penguins get by the Rangers.
From
Newsday.com
:
"This is more about Crosby the entity. If the Rangers were convinced that Marty Brodeur loved to flop when they skated by his crease, they should be absolutely certain that Crosby will whine to the refs every time he's bodied off a puck or otherwise interrupted.

Sid the Kid is the best player in the game, but at just 20 years old, he's become a master at complaining and drawing penalties with dives or overreactions to slashes and sticks waving by his face. Which is unfortunate, because he's a pretty tough player, in addition to all that skill."
and
"That stuff is from a very bygone era of hockey. But the Rangers will still have to hold their tongues and hold tight when someone sneezes on Crosby, he goes down and the ref's hand goes up."
Haven't we
been down this road before?
So, basically Sidney Crosby and the Penguins will never get a fair shake in the eyes of opposing fans and media because there's some conspiracy for him to win a Stanley Cup every single year of his career.
Can we get over that already? The last thing I think a professional referee wants to do is reward someone who "whines" for calls every time they get knocked down. I'm not denying that Crosby hasn't "dove" or cried for calls in the past, but come on now Staple, you're already preparing for a loss.
This is just another example of a silly conspiracy theory with no substance. It's like last year when many thought the league wanted Buffalo to get to the Stanley Cup and favored them over the Rangers in the Conference Semifinal after some controversial review calls. Yep, the league wanted a small-market in Buffalo to move on, as opposed to New York, the biggest television market in the United States.
I can already envision the stories from the New York media if Pittsburgh does advance, thus fueling more hatred towards Crosby and the Penguins and invoking sour grapes throughout New York City.
UPDATE
: Watching
NHL Live
right now and EJ Hradek brings up a great point: If the league wants its stars to succeed, why did Alex Ovechkin lose last night, especially on some controversial calls?