The following are snapshots of Islanders representative Mike Bossy during tonight's NHL Draft Lottery after it was announced the club did not win the first selection and instead would have the #5 overall pick in the June entry draft.
"#5? Seriously? I flew all the way up to Toronto for this?"
"Are you guys f$%$ing kidding me?
Does Milbury have something to do with this?"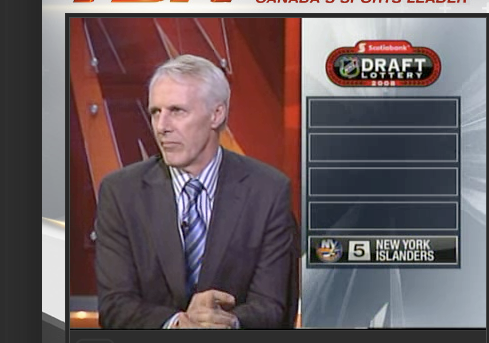 The Islanders continuing misfortunes sink in.


"Look pleased. Look pleased. Think happy thoughts. Think about 50 in 50.
Be happy you retired before the Fishsticks uniform debacle"