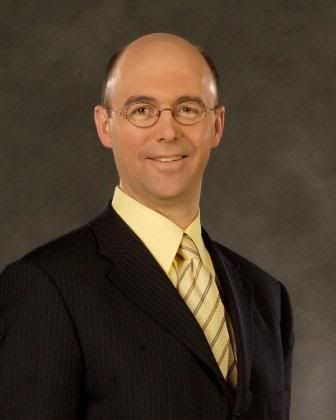 If there's one thing that TSN broadcaster Pierre McGuire is known for, it's his use of the word "monster" in describing specific hockey players. Every year, he announces his "Monsters" of the year. Think of it as hockey's version of Phil Simms' "All-Iron Team" for the NFL.
Here are his 20 "monsters" for the 2007-08 NHL season.
GOALTENDERS
Martin Brodeur
Stephen Valiquette (backup)
4TH LINE
LW-Alex Burrows
RW-David Clarkson
C-Paul Gaustad
3RD LINE
LW- Ryan Malone, Pittsburgh
RW- Chuck Kobasew, Boston
C- Jonathan Toews, Chicago
D- Duncan Keith, Chicago
D- Greg Zanon, Nashville
2ND LINE
LW- Brendan Morrow, Dallas
RW- Dustin Brown, Los Angeles
C- Mike Richards, Philadelphia
D- Brent Burns, Minnesota
D- Mike Komisarek, Montreal
1ST LINE
LW- Alex Ovechkin, Washington
RW- Jarome Iginla, Calgary
C- Vincent Lecavalier, Tampa Bay
D- Ed Jovanovski, Phoenix
D- Dion Phaneuf, Calgary
MONSTER OF THE YEAR
: Alex Ovechkin, Washington
Only surprise to me is that Evgeni Malkin did not make the list. How could Geno not be described as a "monster" after carrying the Penguins on his back when Sidney Crosby went down?