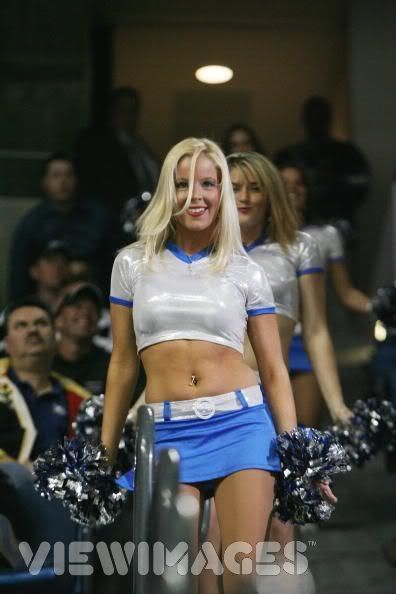 A note in Tampa Bay Lightning beat writer Damian Cristodero's "Lightning Strikes" blog about the Lightning girls upcoming auditions.


"Candidates must wear a
half top, skin colored tights, form sitting shorts
and sneakers or dance shoes. Applicants must be 18 or older and live within 50 miles of the Times Forum and must be a full-time student or employee or a combination of both. A high school diploma or equivalent is required, and a valid passport is suggested. No ice skating experience is necessary."
Do they have sign-ups to watch?