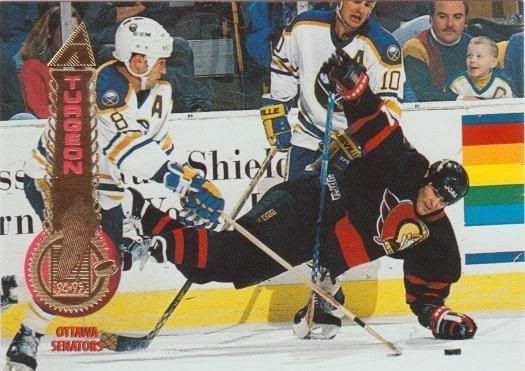 What you see right there isn't just a 1994-95 Pinnacle hockey card of Sylvain Turgeon, what you see is the original Patrick Kane rookie card.
That little kid in the lap of the guy wearing the Bill Cosby sweater Yes, that is indeed Buffalo native and Blackhawk Patrick Kane.
Normally, this card would probably sell for .10, and that's if someone felt the need to giveaway a dime for a Sylvain Turgeon card, but on
Ebay
, folks are trying to tie in Kane's appearance with a higher sell price.