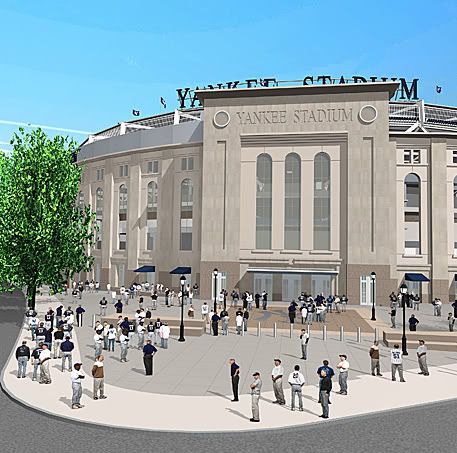 John Dellapina of the
New York Daily News is reporting
that Gary Bettman, New York Yankees Chief Operating Office Lonn Trost, and New York City Mayor Michael Bloomberg recently met and discussed the possibility of holding the 2010 edition of the Winter Classic at the
new Yankee Stadium
, which is set to open next year.
Logistical issues were the reason why the
2009 game will be awarded to Chicago
and not close out the current Yankee Stadium, but obviously holding this type of event in New York would be a no-brainer for the NHL. The Rangers would definitely be involved, despite the fact the
Islanders began discussions with the City and Yankee officials a few years back
. Their opponent would likely be the Bruins to give the match-up an Original Six tone and to make NBC happy by having two large television markets involved and not just one.