EA Sports NHL 09
producer David Littman has been a busy guy this summer. While the EA team is putting the finishing touches on NHL 09, Littman has been all over the place promoting the game and all of
it's amazing new features
as well as the September 9 release date.
Yesterday, he sat down for an interview with
Gamespot
and played an exhibition game between the Pittsburgh Penguins and the Montreal Canadiens Legends team. The Habs team features helmetless players.
Yes, that's Ken Dryden. Littman points out that Dryden
also does his famous
leaning on stick pose
.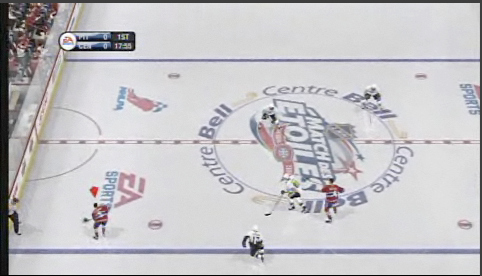 The Canadiens Legends Team will feature the likes of Larry Robinson, Boom Boom Geoffrion, Maurice Richard, Jean Beliveau, and Doug Harvey amongst other greats.
Doug Harvey going to the box.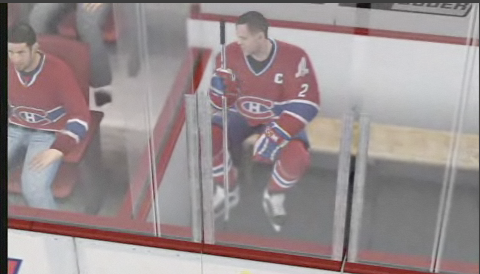 Here's the video to check out the entire Gamespot interview with Littman.
UPDATE:
Here's the Dryden screenshot courtesy of
MontrealCanadiens.com