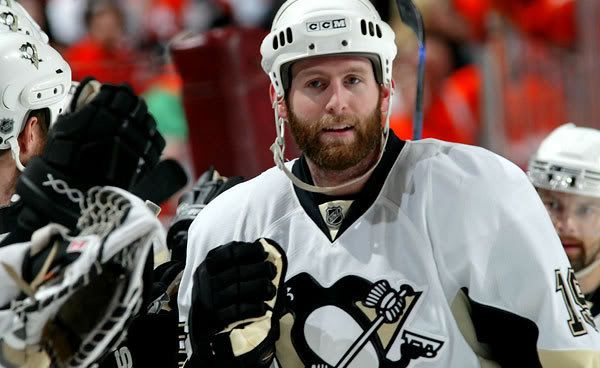 Well, that didn't take long.
The first injury of the 2008-09 campaign has hit defenseman Ryan Whitney who, according to Rob Rossi of the
Pittsburgh Tribune-Review
, will miss three to five months due to a misaligned foot. He apparently played with one healthy foot last season, which would explain his 19 point drop in production, but he won't let the injury become an excuse for his play:

"I'm not making that an excuse," Whitney said. "I need to perform better than I did, and I know that is the expectation. But I've always thought skating was the biggest part of my game, and last season, I couldn't skate like I can."
The Pens are already pretty deep at defense, even if Darryl Sydor and his $2.5 million contract are moved. Prospect Alex Goligoski will sure to get another long look.
Who's going to work the backdoor play now with Sid?