Everybody loves awards, especially hockey players. Unfortunately, for hockey fans, when the NHL Awards show comes around in mid-June, it also signifies the end of hockey for the year and the beginning of the long wait until next October when the puck drops yet again.
As we continue previewing things around here, let's take a look at who I think will be taking home the hardware come June*.
(*this will all likely change come June when I give my predictions after the season)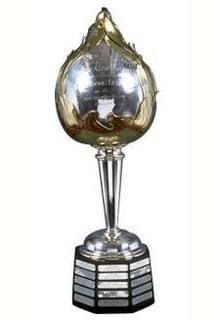 Hart Trophy- Jarome Iginla, Calgary

I think this might be the year the dreaded "East Coast Bias" ends and the hockey world truly recognizes how valuable Iginla is to the Flames.
2. Alexander Ovechkin, Washington
3. Brendan Morrow, Dallas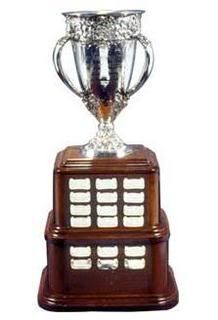 Calder Trophy- Steven Stamkos, Tampa Bay

The award is basically his for the taking. He'll be given every opportunity to succeed in Tampa and being a part of the top two lines will allow him plenty of scoring chances.
2. Kyle Turris, Phoenix
3. Kyle Okposo, NY Islanders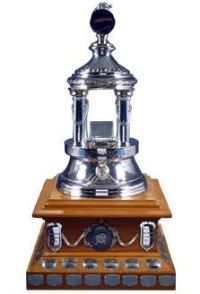 Vezina Trophy- Henrik Lundqvist, NY Rangers

Three times the bridesmaid, this is the year for Lundqvist to dethrone nemesis Martin Brodeur. There are a lot of questions surrounding the Rangers this season, except in goal where Lundqvist will keep them hanging around a playoff spot all year
.


2. Marty Turco, Dallas
3. Martin Brodeur, New Jersey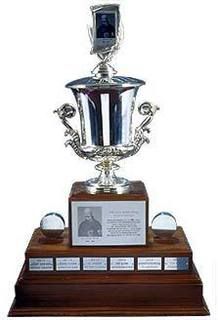 Jack Adams Award- Craig MacTavish, Edmonton
I'm very eager to watch the youth in Edmonton blossom this season. You could see the seeds of growth develop last season and MacTavishis capable of pushing the right buttons to get the most out of his players.
2. Claude Julien, Boston
3. Denis Savard, Chicago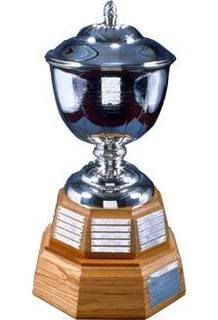 Norris Trophy- Nicklas Lidstrom, Detroit

Pretty soon, they'll be renaming the trophy after him. As long as he's playing in the NHL, how do you bet against the smoothness of Lidstrom?
2. Zdeno Chara, Boston
3. Brent Burns, Minnesota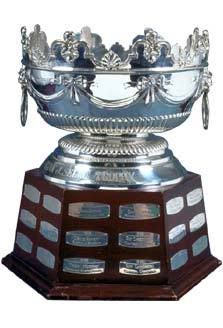 Frank Selke Trophy- Henrik Zetterberg, Detroit

The world saw how incredibly valuable two-way player from your forwards is during the Stanley Cup playoffs last spring. Zetterberg is a true all-around talent getting back on defense and killing penalties.
2. Brendan Morrow, Dallas
3. Marian Hossa, Detroit
All-NHL 1st Team
C- Sidney Crosby, Pittsburgh
LW- Alexander Ovechkin, Washington
RW- Jarome Iginla, Calgary
D- Nicklas Lidstrom, Detroit
D- Zdeno Chara, Boston
G- Henrik Lundqvist
Previously
:
Critical NHL Dates
9 Games to Stay Home and Watch
Rookies to Watch