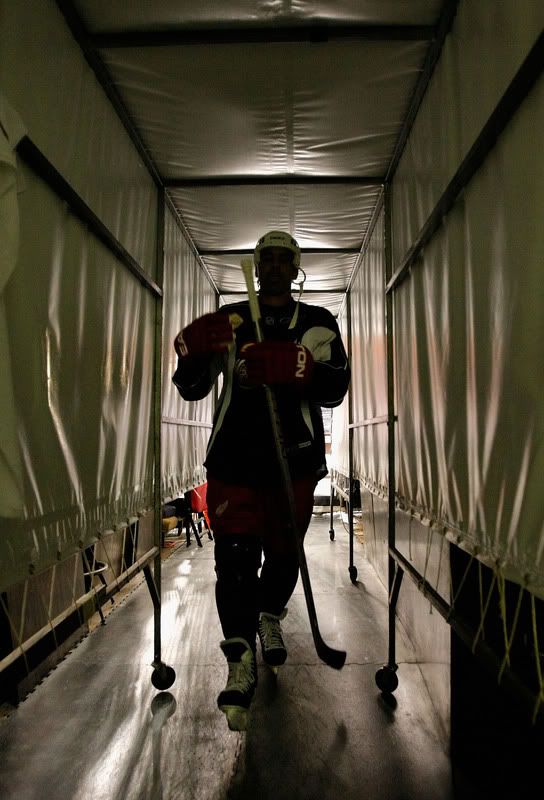 Typically, when a series is tied 2-2, the Game Five is often referred to as "the swing game". To me, Game Four is the "swing game" in this series. Game Four will determine the Stanley Cup winner.
If Detroit can steal a win in front of an electric Mellon Arena crowd, that'll be enough to put any notion of a Cup victory for the Penguins out of reach. Pittsburgh would then head back the "The Joe" on Monday with all the talk about them being unable to win there following them and a large mountain to climb. It'll be an unnecessary distraction, along with the forthcoming
Stanley Cup parade plans.
If the Pens can once again play inspired hockey,
hit everything in sight
, and feed off of the home crowd, they'll have the confidence to head back to Detroit and win. Tomas Holmstrom
may or may not play
in Game Four and if the injury is severe enough to cost him the rest of the series, then a 2-2 series might be cause for concern for the Wings.
It's really hard to know what to expect in Game Four. Yes the Penguins won Game Three at home, but it was only a 3-2 scoreline. The Red Wings could have easily tied it up late during the Evgeni Malkin power-play. Mike Babcock will surely make some adjustments to off-set the Penguins plan to beat up Detroit and knock them off their game. Michel Therrien will encourage his team to contain their energy and not take themselves out of position.
It's another do-or-die game for the Penguins and they need to somehow keep the momentum going from Wednesday night after having two full days off.